Wow a new month already and I am bringing it in with a smile for Share a smile day (which is today) ! There is so much going on and I know we all face a variety of trials and tribulations but just for a moment SMILE, and enjoy the good things life has to offer today.

The beginning of a new month means so many things for me. First of all it reveal day over on the Sketch~n~Scrap blog. Sketches motivate me to get more done and to stretch my creative limits and this one was no exception, you can check out the
sketch here
. This is a layout using pink Paislee's Portfolio.
Because of the colors in the photos I struggled with finding papers that weren't too busy and the Portfolio collection was neutral enough, a perfect fit. I cut the circle background using my cameo and the word together is a Heidi Swapp sticker. We would love to see your take on the sketch and as usual there are prizes being offered at the end of the month so be sure to keep us bookmarked so that you can join in.
Also today the
Scrap-room
revealed their new kit for March and I am all in! I have each one of these collections on my wish list so I will be stalking the postal carrier for the next week or so, lol.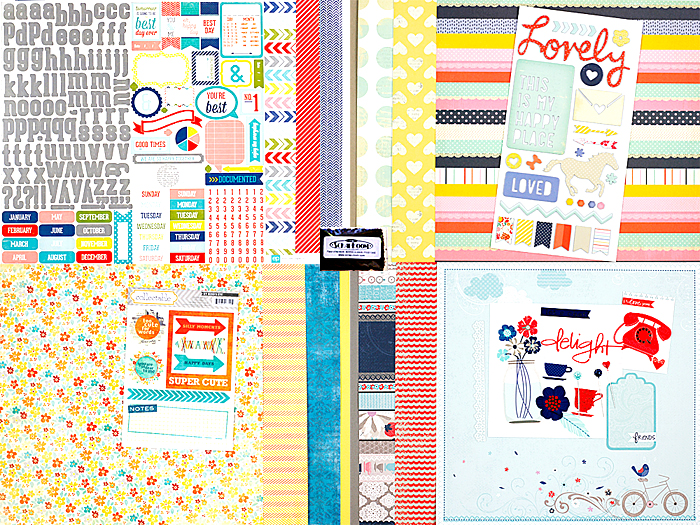 This morning I web surfed and collected my first round of sketches that I would like to work with this month. I really like this month's pagemaps sketches and I hope to participate in a couple of challenges again this month.
My Scraps and More
is having a sketch-a-thon,along with their regular sketch challenges, featuring a new sketch each day, oh how I would love to be able to keep up with that! I still have some sketches leftover from last month that I hope to get to but we will see, I can't promise anything.
And looking at the calendar there are some pretty cool non-official and official holidays in March. some of my favorites include:
March 1 - Share a Smile day
March 2 - Dr. Seuss birthday
March 12 - Girl Scout Day
March 20 - First Day of Spring
March 21- World Poetry Day
March 25 - National Waffle Day
March 30 - Doctor's day
And this year Easter Sunday falls on March 31 I really hope we don't get snow that day, but it has been known to happen.
I hope everyone has a great weekend, sorry for the long post - it didn't start out that way, lol. - toodles!